At J.J. Sullivan, we are dedicated to giving back to nonprofit organizations in the Shoreline community that we feel privileged to have served for over 90 years. Listed below are just some of the local organizations that J.J. Sullivan Oil & Propane has supported over the years.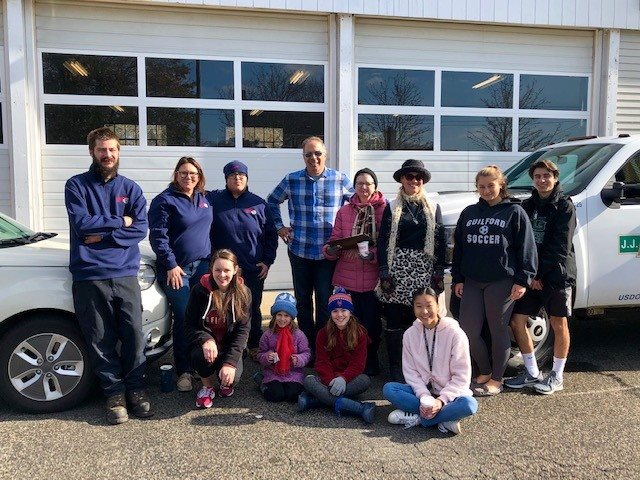 Backstage Players
Chestnut Hill Concerts
Community Playground Revitalization
Connecticut Irish Festival
Department of CT: Veterans of Foreign Wars of the U.S.
Girl Scouts of Connecticut
Guilford A Better Chance
Guilford Agricultural Society
Guilford Community Fund
Guilford Food Bank
Guilford Police Union
Guilford Sightliners
Guilford V.F.W Post 7666
Guilford Volunteer Fire Department
Madison/Shoreline Exchange Club
Our Lady of Mercy in Madison
Project Graduation GHS
Scranton Library Friends
Shoreline Arts Alliance/Shakespeare on the Shoreline
Shoreline Theatrical Arts
George Council #3928/Knights of Columbus
George Men's Group
Jude Children's Research Hospital
The Branford Chorale
The Cove Center for Grieving Children
The Dudley Foundation
The Guilford Fair
The SARAH Foundation
The Shoreline Chorale
The Shoreline Community Chorale
Women and Family Life Center
Do you run a local nonprofit in Connecticut? Get in touch to see if J.J. Sullivan Oil & Propane can support your organization!