Heating oil tanks typically corrode from the inside out and often show no exterior signs of wearing excessively thin. For this reason, we provide a test that is similar to a medical ultrasound which allows us to give you a sense of security in knowing that your tank is safe or give you advanced warning that your tank may be in need of proactive replacement.
The TankSure® Program enables us to evaluate the safety and integrity of your aboveground heating oil tank using an EPA-approved ultrasonic tank test. Using the program's testing technology, our technicians detect the level of corrosion inside your oil tank and predict the likelihood of your tank needing replacement in the near future. As an additional benefit, if your tank qualifies for the program, you will receive a $1,000 tank replacement payment for a future replacement of your oil tank.
PROTECT YOUR OIL TANK
---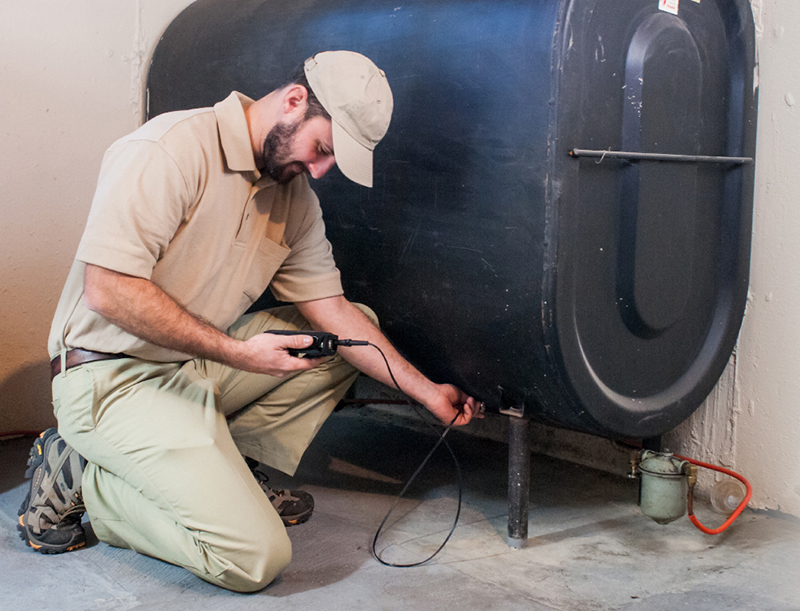 Benefits of the TankSure® Program include the following:
Qualifying tanks receive a $1,000 tank replacement payment to help cover the cost of a replacement.
Using EPA-approved testing technology, ultrasonic equipment detects the level of corrosion inside oil tanks.
This service helps protect your home. Proactive replacement can help avoid costly remediation expenses.
Included is an inspection of common tank components such as legs, seams, fill and vent pipes, oil lines, and vent whistle.
For aboveground non-qualifying tanks, we will give you a $200 replacement credit to upgrade your oil tank.
*Please note: To qualify for the TankSure® Program, your home heating oil tank must not be in need of immediate replacement. The TankSure® Program must be renewed annually to maintain warranty coverage.